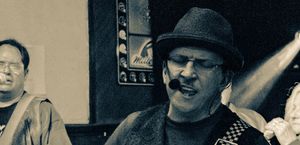 CCL's annual Party!, Waukesha, WI
We are looking forward to being a part of a great organization's yearly celebration!
We're thrilled to play at The Explorium Brewpub in Greendale, WI on their summer patio area! Stop in for some great food, fun, and good-time rock 'n roll!
We're pumped to be playing again at Rock on the Rock in Beloit! Can't wait! Stay tuned for more details.