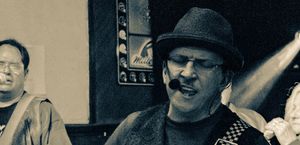 Classic Rock at Candy's Pub! Hey West Bend, bring a friend and enjoy some good time rock 'n roll!
We had a blast rocking our country's veterans last year at this event! We are so looking forward to doing it again! We can't thank the veterans enough for what you have done for us and our country!
Sorry friends, this is a private party. But if you know someone in the band, we can get you in!